Strongest Teams by Championship Event and Flights
Texas Section Championships for Adult 18 & Over, 3.5 and 4.5, start August 3, 2018 in Dallas. The heat index will rise to over 100 degrees, start hydrating today!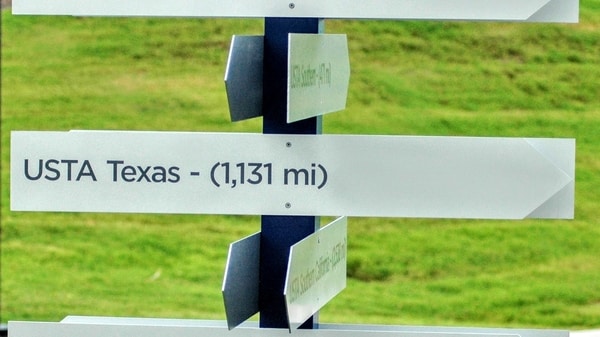 All the teams are very good and every team has a chance to beat any other team. Tennis League Analytics ranks the following teams as the strongest.
Women's 3.5
15 teams in 3 flights.
Top teams:
1. Wild Dallas
2. NETX
3. Austin
4. NOHO
5. San Antonio
6. Fort Worth

Flight 1 is fairly competitive with Fort Worth as the strongest team. Flight 2 contains 3 of the top 6 teams, Wild Dallas, Austin and NOHO. NETX and San Antonio will battle for the top spot in Flight 3.
Men's 3.5
16 teams in 4 flights
Top teams:
1. Houston
2. Dallas
3. Amarillo
4. San Antonio
5. Corpus Christi
6. Wild Dallas

Houston should dominate Flight 1. None of the 6 strongest teams are in flight 2; Fort Worth should emerge as the flight winner. Flight 3 contains 3 of the top 6 teams with Dallas the strongest rated team. Flight 4 will come down to San Antonio vs Wild Dallas.
Women's 4.5
10 teams in 2 flights
Top teams:
1. Dallas
2. Austin
3. Fort Worth
4. NOHO
5. Houston

Dallas, flight 1, and Austin, flight 2, should be in the final. However Fort Worth could upset Austin with a smart line-up to win flight 2.
Men's 4.5
12 teams in 3 flights.
Top teams:
1. Austin
2. Houston
3. Dallas
4. San Antonio
5. Valley

San Antonio should finish on top in Flight 1. Flight 2 is the most difficult with the top two teams, Austin and Houston. That head-to-head match-up should be very competitive and fun to watch. Dallas is the strongest team Flight 3.
If you like this type of info, let your tennis friends know about TLA - it really helps spread the word. Email your questions here. Follow us on or .
Flight Scouting reports are available on the Team Reports page for championship events and local leagues. A sample report is available here.