Strongest Teams by Championship Event and Flight
Southern California Section Championships for Adult 18 & Over - 3.5, 4.0 and 4.5 - start August 10, 2018 in Fountain View and Costa Mesa, California. The Southern California District - Area championships were covered 2 weeks ago; we are now down to the final 4 teams in each NTRP level.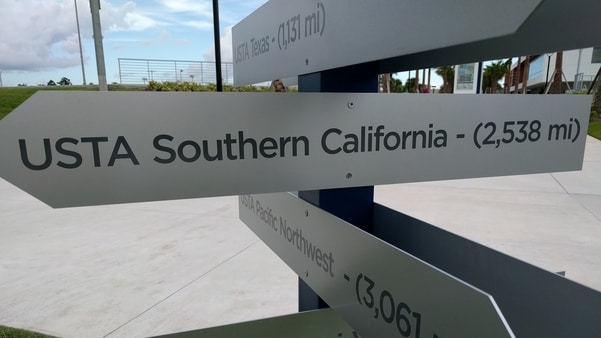 All the teams are very good and every team has a chance to beat any other team. Tennis League Analytics ranks the following teams as the strongest.
Women's 3.5
1. SDNC S1 Lomas Santa Fe Michaels
2. SFV N2 Party at the Net BTC Bruyninx
Singles play will determine which team takes this flight and moves on to Nationals.
Men's 3.5
1. SDNC S2 Kit Carson Park Warren
SGV N1 Underdog Aces and SGV N2 Racketeers are both just a few hundredths of rating point behind.
Women's 4.0
1. BC S2 Westchester Perkins
2. SD S1 LaJolla TC Fitzgerald
3. SGV N2 Chow Fun Aye Chow
4. SB N1 Volley Girls
Strong doubles vs strong singles is the story line in this flight. Any one of these four teams could win this very competitive flight final.
Men's 4.0
1. OC S1 Lower PC Frank
2. BC S2 Alta Vista/Ramirez-Hsu
3. SGV N1 Alley Gators Tang
The top 2 teams are separated by 3 thousandths of a point - it's a toss-up. With SGV not far behind.
Women's 4.5
1. SDNC S1 Surf and Turf/Sullivan
The top team possesses strong doubles and singles - a combination that will be hard to beat. This flight has a lot of strength spread.
Men's 4.5
1. SFV N1 Calab Aceholes Calabasas Skuro
The top team is loaded with talent.
If you like this type of info, let your tennis friends know about TLA - it really helps spread the word. Email your questions here. Follow us on or .
Flight Scouting reports are available on the Team Reports page for championship events and local leagues. A sample report is available here.