2017 By the Numbers
In 2018 Tennis League Analytics will again cover USTA Adult League Championship events and blog about the strongest teams by flights. Until then we'll look at interesting 2017 USTA League numbers.
Almost 300,000 tennis players participated in USTA league matches in 2017, which is about 12,000 more than in the previous year. The chart below compares 2016 to 2017 by Section. USTA Southern really stands out not just because of their sheer size but also because of their growth. WOW!
And would you have guessed that the next largest USTA section by players is the Midwest?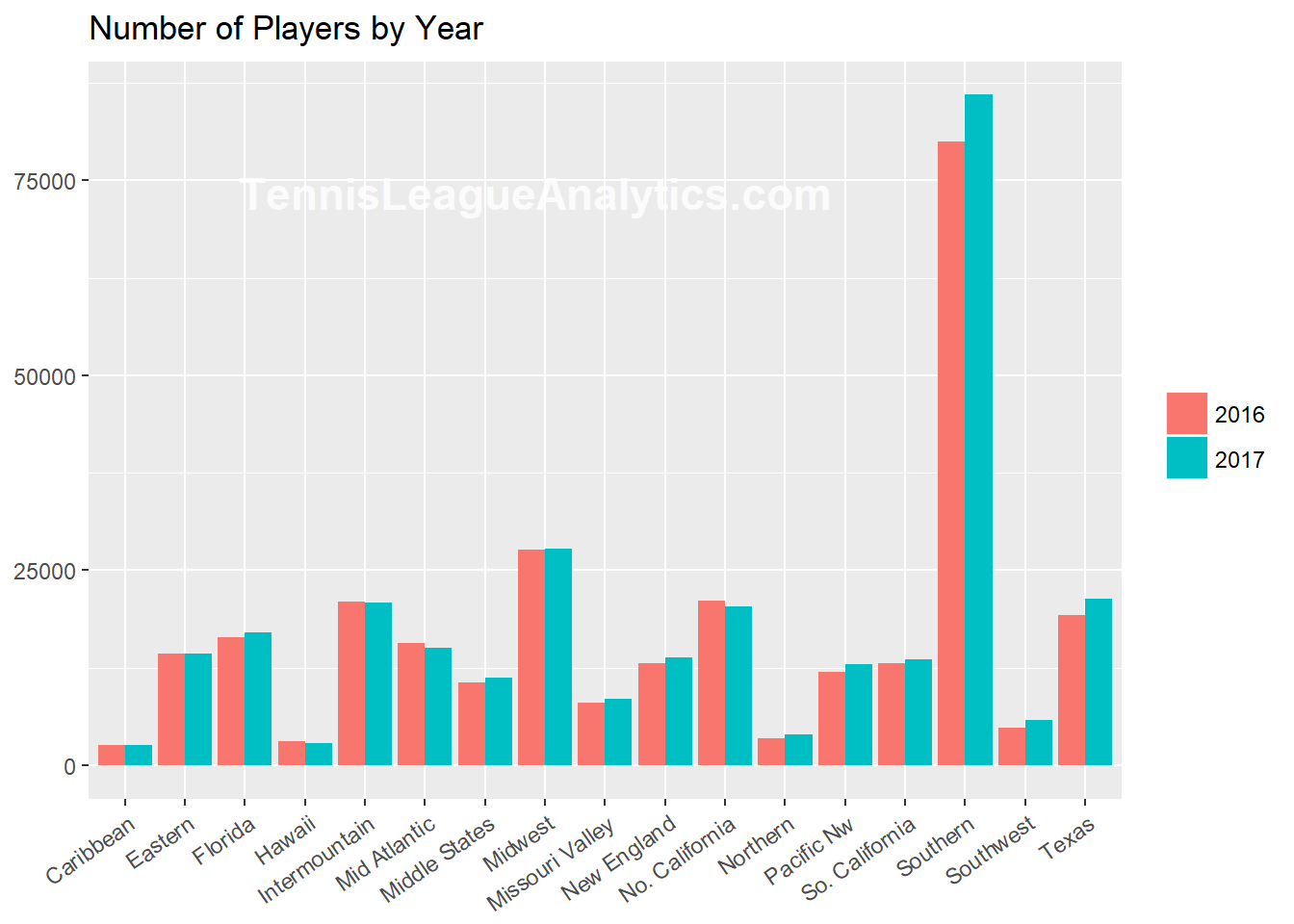 To see what these numbers look like on a USTA section map, check out the three maps that Tennis League Analytics posted last July - they appear on our blog archive here. The USTA section maps show counts that combine 2014 to 2017, but the proportions are similar to 2017's numbers.
---
These 300,000 USTA Tennis League Players competed in about 1.25 million USTA League matches. The next chart shows the split of singles versus doubles. About three doubles were played for every singles match.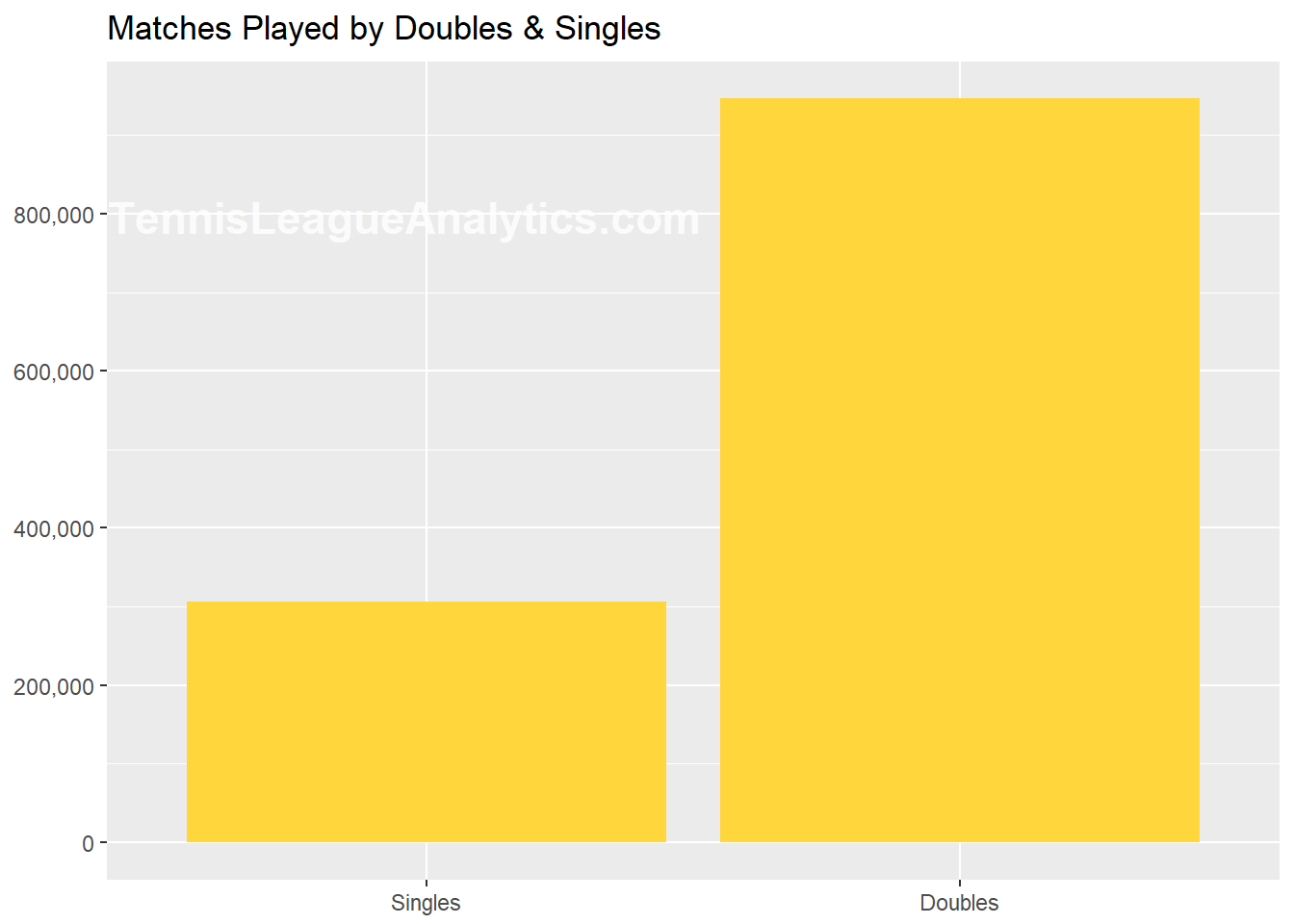 The average number of matches played by a 2017 USTA Adult League player: 12.4. How many did you play?
---
We'll continue to look at more stats next time. Do you have interesting question?
How about the top-ten list of most matches played by a player? Statistics by gender? How many players were bumped-up? Were any players bumped up by more than one NTRP rating level? Which USTA Section has the highest average rating?
Send us a tweet or post on our Facebook page.
Follow us on Twitter, Facebook, or subscribe to our mailing list for updates.