Strongest Teams by Championship Event and Flights
Florida Section Championships for 40 & Over Women and Men take place July 7 - 9, 2018 at the USTA National Campus in Orlando, FL (Lake Nona).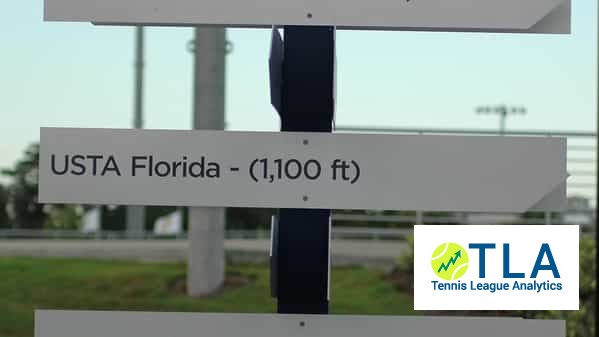 All the teams are very good and every team has a chance to beat any other team. Tennis League Analytics ranks the following teams as the strongest.
Women's 4.0
The Women's 4.0 draw consists of four flights of four teams - 16 teams overall.
Top teams:
1. Collier
2. Orange/Seminole
3. Sarasota LAC
4. Hillsborough
5. Broward
6. Pinellas

The top two teams are within a few thousandths of a point. The top 14 teams (yes, fourteen) within one tenth of a point. Expect a lot of tie-breaks and three set matches. This draw should be fun to play in and watch as every flight can be won by 3 or 4 teams - very balanced overall.
Men's 4.0
The Men's 4.0 draw consists of three flights of four teams - 12 teams overall.
Top teams:
1. SMD
2. Leon
3. Duval
4. Orange/Seminole
5. Pinellas
6. Broward
7. Sarasota

The Men's draw has more spread and SMD has a fair strength advantage. The next six teams are very close to each other and could meet SMD in the final. Flight 1 is loaded with three of the top four teams. Flight 2 is the most competitive top to bottom.
Flight Scouting reports are available on the Team Reports page for championship events and local leagues. A sample report is available here.